646-247-4054 | carolinewalker1@gmail.com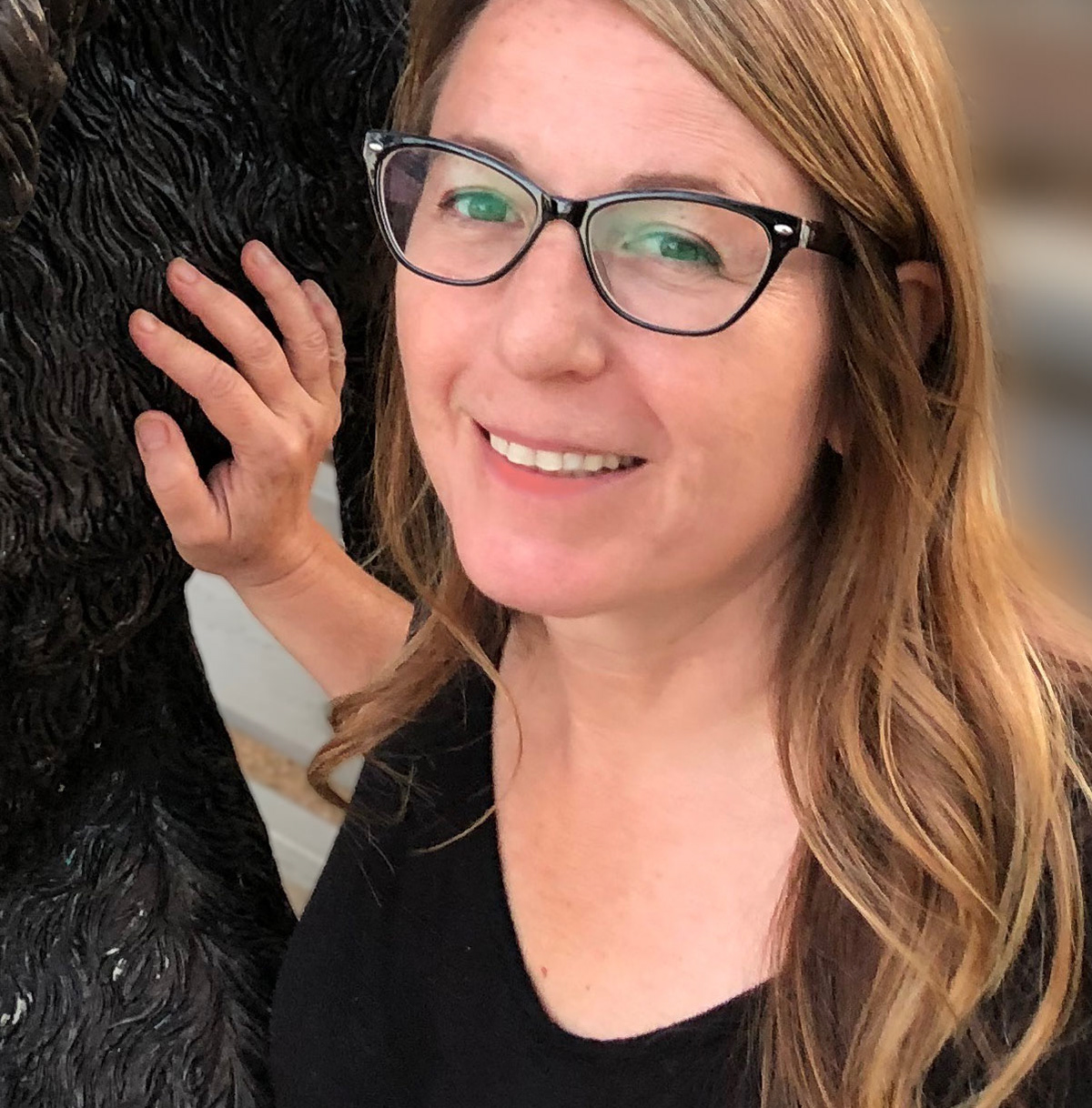 Bio
Caroline Walker is a multi-disciplinary artist. Finding a meeting point between traditional
materials and new technology is of key interest in her work. She received a B.S. in engineering,
but went on to have a successful career as an interactive designer and art director in New York. Motivated by a life-long interest in creating, Walker moved to Austin in 2015 in order to afford her more time to work on art. Her work as been included in numerous shows in Austin and the greater Austin area. In 2019, her work took 1st place in the three-dimensional category at Georgetown Art Center. In the same year, Walker received a Bronze Award from Bastrop Art in Public Places for one of her augmented reality sculptures. She continues to experiment with ways to combine the digital and traditional in two-dimensional, three-dimensional, and installation work.
Recent Shows
2020 - Georgetown Art Center, 4 person show
2019 – BAIPP, Downtown Sculpture Walk
2019 – Art for the people, Group Show.
2018 – VG Interactive Installation Collaboration, ATS Austin
2018 – East Austin Studio Tour at CanopyAustin
2018 – Springdale General, EAST group show
2017 – Georgetown Art Center, juried show
2017 – East Austin Studio Tour.
2017 – AVAA Summer show, juried show
2017 – Blue Genie Art Bazaar, Austin, juried art venue
2017 – Peoples Gallery, Austin, juried show
2016 – Georgetown Art Center, juried show
2016 – West Austin Studio Tour.
2016 – Dougherty Arts Center, Austin. West Show
2014 – Arquetopia Residency, Puebla, PUE MÉXICO
2013 – Reis Studios 10 x 10 Show, LIC, NY
Awards
2019 – 1st Place 3D, Georgetown Art Center, juried show
2019 – BAIPP, Downtown Sculpture Walk. Bronze Award
Education
Michigan State University, B.S.
Hunter College: Painting Credits
Cooper Union: Collage and Painting
Pratt Manhattan: Graphic and interactive Design